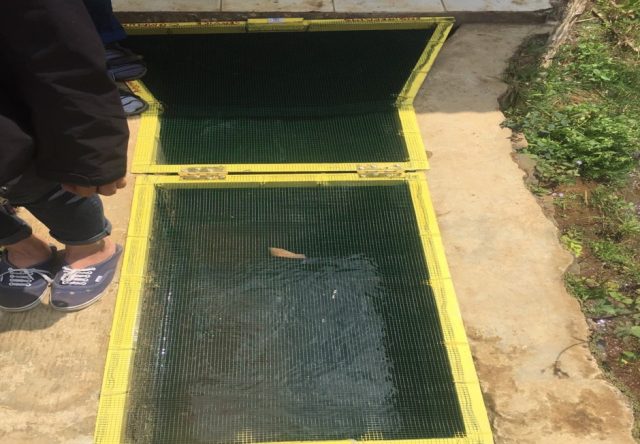 Filter for Canal
Filter for canal could maximize performance of the hydro power plant generator which had been frequently disturbed by unfiltered leaves and stems. There are two filters which one of them is placed in the water and could be uninstalled to remove the filtered garbages. The other one is placed at the top of water storage to prevent any garbage go inside the canal.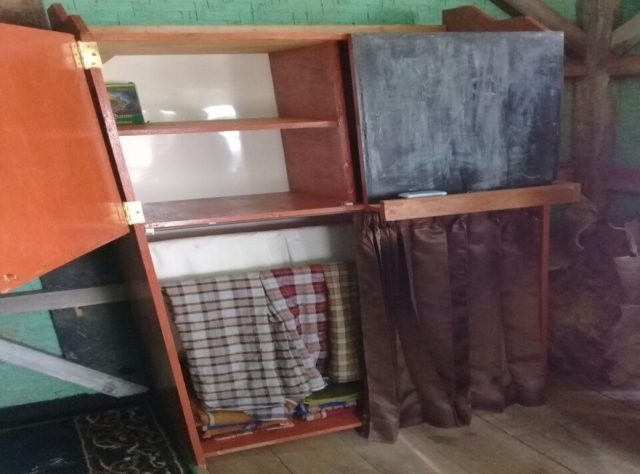 Cupboard For Cimulu (CFC)
The environment and building layout of musholla as well as learning tools had became the core issue for over the years in Cimulu. CFC is a multifuctional cupboard which could be used for prayer outfits place. Moreover, there is a blackboard on the cupboard doors which could be used  by students or teachers for studying.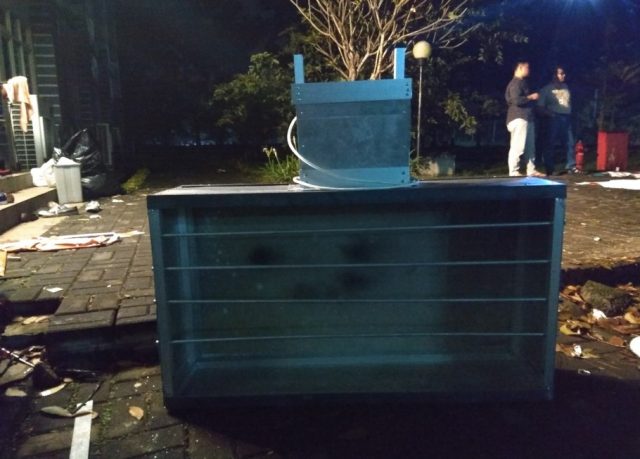 Exhaust Fan
The making process of brown sugar in the local community still use woods due to its economical factor. The firewood produces smoke once it burnt and it has a bad healthy impact for the people who constantly sniff it.
Exhaust Fan is a smoke vacum which controlled by dynamo machine and simplify the firewood dry up process.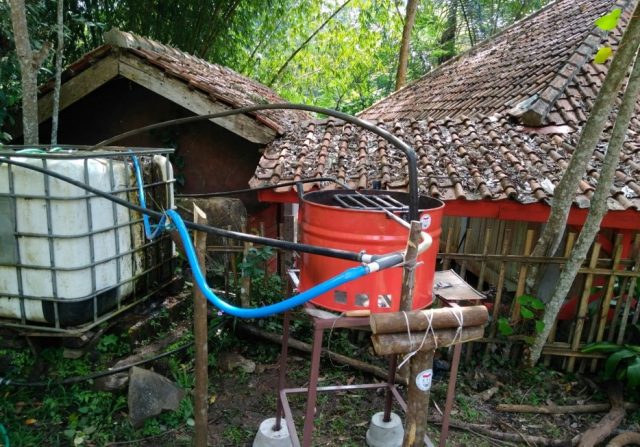 Water Heater with Combustion Method
The difficulty to find hot water in mountain area could be a business opportunity by providing water heater facility in Kareumbi treehouse bathrooms. This water heater use combustion process for heating the water, due to its convenience for the locals to find combustion materials. There are two fuecets which have a function as temperature controller, therefore users could control the water temperature.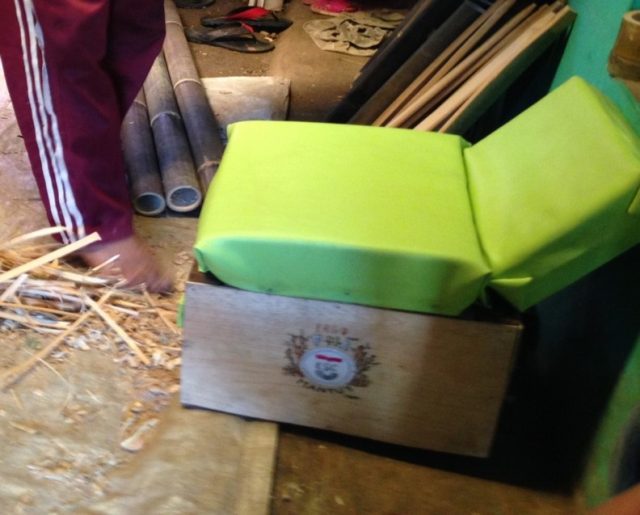 Multi Function Ergo Chair
Work seat issue which has a small size and uncomfortable had made a serious healthy impact for the bamboo chair maker. ERGO chair is a comfortable chair which could be a materials drawer as well.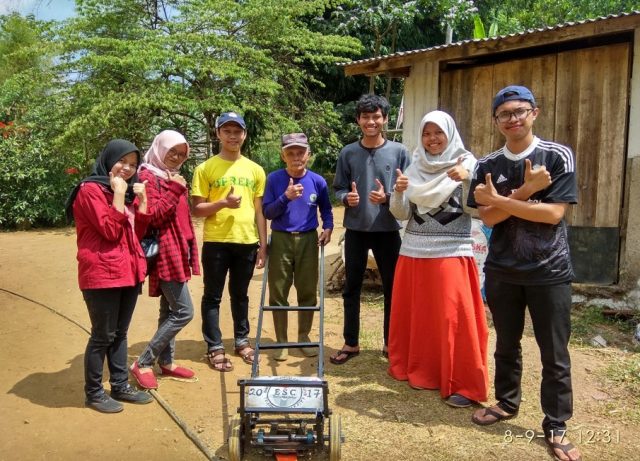 Contour Adjustable Mower
In captive breeding of deers, one of the issues is the use of arit knife for cutting grass which absolutely not effective and time inefficient.
This contour adjustable mower is manual mower that has a simple way of work by pushing it, thus its wheels move the gear which connected to cutting knife. Moreover, this mower could work in every contour.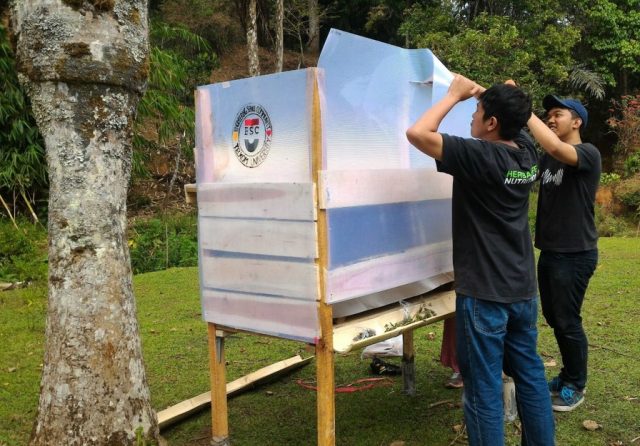 Deer's Eat Box
As the unavailable of good eating space in deers' area, deer's eat box become its solution which equipped by food storage at the top and outside of the box.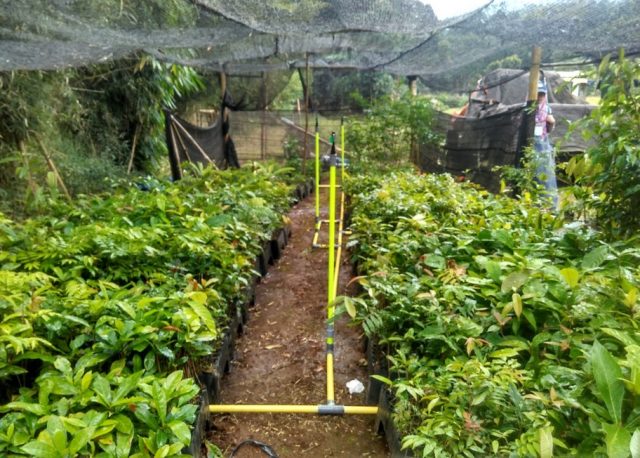 Water Spinkler
In order to watering the plants, the workers need an hour per day for it by move the sprinkler from one point to the others. The water spinkler is a tool for watering plant with three sprinklers and mechanical timer as its on-off controller.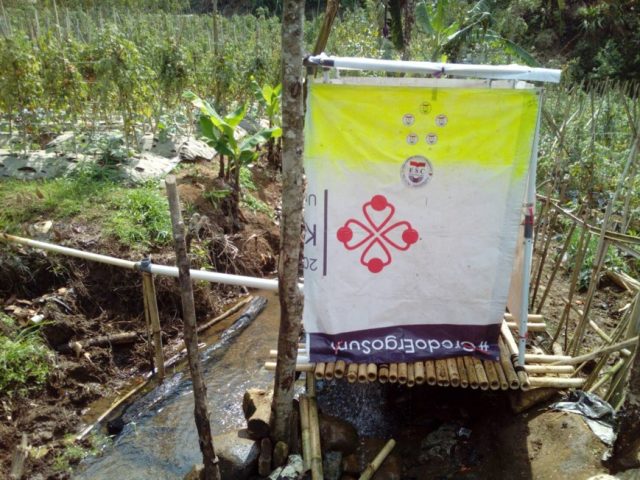 Portable Toilet
Majority of toilet in Desa Cimulu are located outside the house with a minimum infrastucture as trees as its foundation. This portable toilet has a better material foundation which could be installed and unistalled to be moved in different location.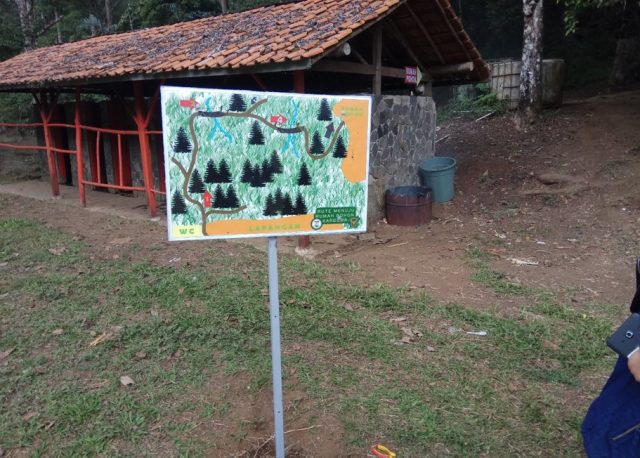 Glow In The Dark Information Board
This information board could be seen in the dark, thus it helps tourists at night for their safety. The  used Fluorescent paint that could reflected rays once it is highlighted and absorbed sunlight during the day.